---
Starting out in your own business can be exhilarating and incredibly liberating, but it can also be a little daunting too. Especially if you're not sure how to approach some important business areas like choosing an accountant, registering your business, dealing with HMRC, or writing a business plan.
You've got the skills, you've got a plan, but where do you turn if you need help and advice to get you over some hurdles without a big budget?
We're going to take a look at our top 6 places to find free business advice covering everything from Google, to business networking groups, to reaching out on social media.
---
1. Google and other search engines
It seems like the most obvious answer doesn't it? After all, the search giant is usually where most of us turn to if we have a burning question that needs answering or want to find relevant content we're looking for.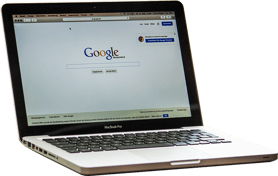 Believe it or not, Google is a great place to find a wealth of business advice at your fingertips, day or night.
When searching, try to stick to local sources of information or certainly within the UK as you will find it more relevant to your UK business, especially where laws and statutes are concerned.
Here's why we think it's great:
Always there - Google and the Internet are always on, 24 / 7, so you can find what you're looking for whenever you want!
If you need information, it's probably on the Internet somewhere
You can quickly find and compare a range of content on the same subject to swap notes and get a range of opinions before making a more informed decision

NOTE: The only thing to be wary of is the source of the information. The Internet is a great place full of helpful advice and content, but it also has a darker side. For general advice, so long as you're comparing against a few different, respected sources, it's fine. If you're looking for more accurate and up to date information on a topic such as VAT, then it's best to check with the HMRC direct, or perhaps call a local accountant who will be happy to help with a few simple enquiries.
2. Popular business blogs
Blogging is more popular now than it has ever been and it's easy to see why. It provides companies and content writers a free and accessible medium to share their helpful content with the wider world.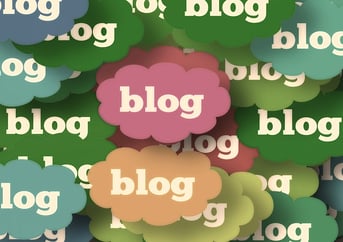 As a business owner in search of help and advice, looking for popular blogs is an invaluable place to start. There are large blogs that cover a range of business topics, such as the HubSpot blog which deals with sales and marketing, and other more local or niche blogs that cover just one topic really well, such as this accountancy blog dealing with tax and finance.
What's more, you can often subscribe to them and add them to your favourite blog feed reader, meaning you'll be able to keep up to date easily with all the latest posts and articles.
We love blogs because:
They are a great way of reading more in-depth articles on niche topics and problems
Blogs are more geared towards providing helpful information and resources than regular website content alone
You can subscribe to them making sure you never miss new advice when it's published!
3. Social media
It might not seem like the obvious place to go for advice for your business, but social media is a free platform and another good avenue to grow your network of contacts and other business support points.
There are a number of ways to find free business advice on social media:
Reach out to successful people via their social accounts, perhaps Twitter or LinkedIn and ask for their advice. If you're honest and genuine in your request (and not asking for the moon) then you'll find most people are happy to help where they can;
Put some messages out on your own social accounts asking for help. Again, by keeping it to the point and genuine you'll be surprised at how many other business owners will respond with their experiences and possible solutions for you;
Join in with online networking and business groups. Facebook has a diverse range of thriving groups dedicated to sharing business information, tips, tricks and advice. Twitter is another excellent place to reach out to and engage with other businesses through the many twitter hours in the region.
4. Local business support organisations
In just about any area of Yorkshire, and across the United Kingdom, there are a number of companies and organisations that specialise in providing business support, growth initiatives, and even offer funding or part-funding for business development needs, such as training.
Such organisations usually have an element of government funding or local authority investment behind them to be able to provide their support services for free or heavily subsidised.
Depending on your needs, they can offer a range of business support and advice in different areas such as:
Start up assistance - setting business plans, planning your business
Looking for and securing finance
Marketing your business
Employment, HR and recruitment
How to grow your business to the next level

Seeking out a local business support specialist is an excellent place to start when looking for free business advice for many reasons:
They're designed to help business start and grow;
Their services are often fully-funded or heavily subsidised;
They're run by experts with lots of experience across many business disciplines;
You can find advice on just about any business area you can think of.
5. Local Enterprise Partnerships
Local Enterprise Partnerships are regional organisations tasked by government to help the local economy grow; they're often known as LEPs. There are 39 of them across the country and there is bound to be one local to you.
LEPs are effectively a bridge between local authorities and businesses. They use local knowledge to secure government funding and investment in projects and schemes that make a real difference to the local economy.
Where this helps when looking for free business advice is in some LEPs' local business support initiatives and investments. For example, the York, North Yorkshire, East Riding Local Enterprise Partnership funds a smaller, focussed arms called How's Business (that's us!) which provides business advice, access to local experts, and lots of free business events, such as the popular Popup Business Cafés.
6. Networking events
Networking is a hugely popular form of marketing for any business of any size. It allows you to build up a strong business profile and reputation across your local area. It's also a good place to find help and advice on a range of business subjects.
Most networking events bring together 20-30 business owners and experts, many of whom have been in business a long time in specific niches, such as marketing, accounting, investments, and insurance.
With all this potential experience and knowledge on tap in the room it enables you to start a conversation about your current business needs and often find answers and advice there and then.
It's important not to approach networking solely for this purpose, but regular attendance at any group will allow to build strong relationships with other businesses who will be more than happy to give you support and advice where possible.
We think networking can be a great place to find free business advice because:
Networking groups bring together a range of business experts in a range of sectors and specialisms;
Whilst looking to primarily grow their own businesses, attendees are usually more than happy to give some advice and share their experiences;
You can build lasting relationships with business experts in the local community and work together to help each other grow and learn.

If you'd like to learn how to improve your networking then we have a free guide to better business networking that you can download and start making the most of your networking today.
---

Knowing where to look is half the battle
Even the most experienced business owner needs help from time to time, but knowing where to find good advice and support is key to uncovering useful answers and making the most of your time.
Hopefully our list of top places to search for free, helpful advice will give you some great starting points.
If you'd like to get in touch with any of our trusted local Yorkshire business experts then take a look at our expert finder on the How's Business website.
---